Angry Birds 1 PC Game Full Setup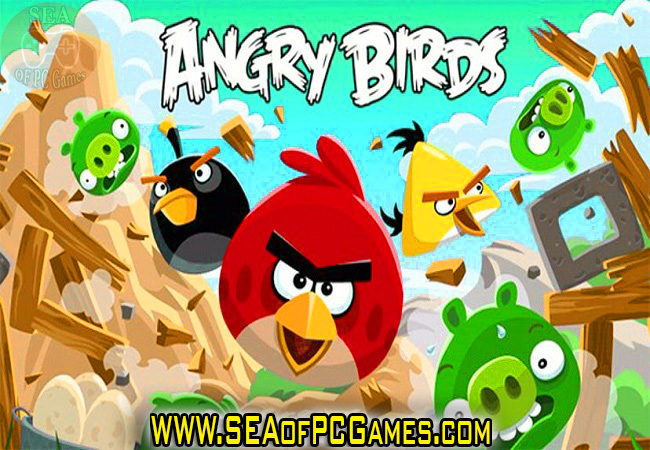 Angry Birds 1 PC Game Introduction:
Angry Birds 1 PC Game Full Setup. Angry Birds 1 PC Game: An Avian Adventure Unleashed on Your PC! Angry Birds 1 is the game that kickstarted a global phenomenon and changed the landscape of mobile gaming forever. Developed by Rovio Entertainment, this iconic game first hit the app stores in 2009, captivating players with its charming characters, addictive gameplay, and physics-based challenges.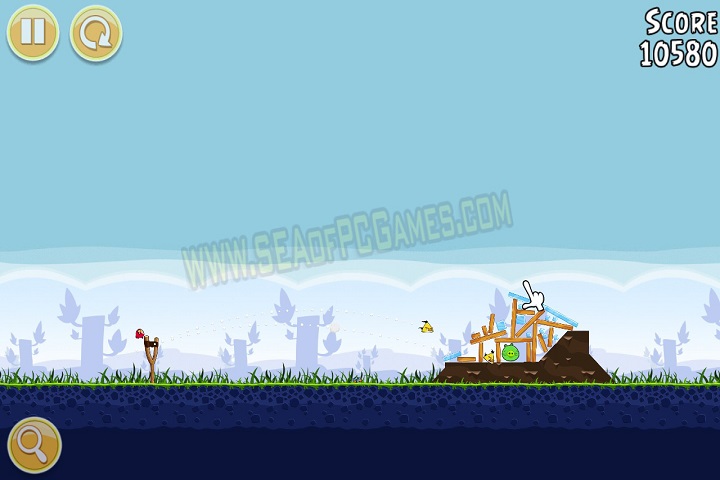 Initially designed for mobile devices, the game's overwhelming success led to its expansion across various platforms, including PCs. In this comprehensive article, we will take a deep dive into the world of Angry Birds 1 for PC, exploring its introduction, description, overview, key features, and system requirements, revealing why this avian adventure continues to be a beloved classic.
You May Also Like :: Angry Birds PC Games Collection 1 Full Setup
Angry Birds 1 PC Game Description:
Angry Birds 1 for PC stays true to the essence of its mobile counterpart, offering players a thrilling and engaging experience. The game takes place in a vibrant and colorful world inhabited by a flock of furious birds, each with its own unique abilities. Their tranquil life takes a chaotic turn when a group of green pigs invade their homeland and steal their precious eggs. Fueled by rage, the birds embark on an epic journey to retrieve their eggs and exact revenge on the thieving pigs.
The core gameplay revolves around catapulting the irate avian characters towards the pig's fortifications and structures. Players must use their strategic thinking and aiming skills to demolish the pig's defenses and eliminate them from the playing field. The challenges become progressively more complex as players advance through the levels, requiring a combination of precision, timing, and creativity to succeed.
You May Also Like :: Islandville – A New Home CE 2022 PC Game
Angry Birds 1 PC Game Overview:
In Angry Birds 1 for PC, the primary objective is to rescue the stolen eggs by obliterating the pigs and their makeshift shelters. Players are provided with a limited number of birds in each level, making every shot count. The game's physics-based mechanics add an extra layer of challenge, as players must consider factors such as trajectory, gravity, and the bird's unique abilities to devise the most effective strategy.
Each bird in the flock possesses distinct skills that players can leverage to overcome specific obstacles. For example, the Red Bird serves as the default bird, the Blue Bird can split into three smaller birds mid-air, the Yellow Bird gains incredible speed, the Black Bird explodes on command, and more. Understanding the strengths and weaknesses of each bird type is crucial to achieving victory in later levels that demand precise execution.
You May Also Like :: New Yankee 9 The Evil Spellbook CE PC Game Free Download
Angry Birds 1 PC Game Features:
1. Intuitive Gameplay: Angry Birds 1 boasts simple yet addictive gameplay mechanics that are easy to grasp, making it accessible to players of all ages and gaming backgrounds.
2. Charming Characters: The game's endearing and expressive bird characters have become cultural icons, resonating with players worldwide and inspiring a wide range of merchandise and spin-off media.
3. Creative Level Design: Each level is meticulously crafted, presenting players with unique challenges that require both skill and ingenuity to overcome.
4. Hidden Golden Eggs: Throughout the game, players can discover hidden golden eggs, providing secret levels and additional content for those who explore every nook and cranny.
5. Humorous Soundtrack: The game features a whimsical and catchy soundtrack that complements the light-hearted nature of the gameplay.
You May Also Like :: SEGA Mega Drive Genesis Classics 2006 Game Free Download
Angry Birds 1 PC Game System Requirements:
Operating System: Windows 7/8/10 (32 or 64 bit)
Processor: 1.6 GHz Intel Core 2 Duo or equivalent AMD processor
Memory: 1 GB RAM
Graphics: DirectX 9.0c compatible GPU with at least 128 MB of VRAM
DirectX: Version 9.0c
Storage: 500 MB available space
Sound Card: DirectX 9.0c compatible sound card
Meeting the minimum requirements will allow the game to run, but for an optimal experience with smoother graphics and performance, it is recommended to have a more powerful system.
Conclusion:
Angry Birds 1 for PC is a timeless classic that revolutionized the mobile gaming industry and continues to captivate players worldwide. With its charming characters, intuitive gameplay, and creative level design, the game has proven to be a delightful and addictive experience for players of all ages. The sense of accomplishment derived from toppling the pig's structures and rescuing the stolen eggs has kept players engaged and coming back for more.
Click To Here Free : Download
Game Setup Size : 68 MB
Password : SEAofPCGames.com